Discover our Custom Rigid Signs
If you have a deadline and need your large format printing in a hurry, it's no problem for Gorilla Printing! We've been delivering high quality large format printing under incredible deadlines and we now offer our same day printing guarantee on the widest range of large format printing products in NYC. We're New Yorkers ourselves, and we're very aware of how fast life in the Big Apple is. So we've dedicated our business toward delivering fast large format printing solutions to our customer's needs and demands.
Same Day Printing NYC
Call us today for all your large format printing needs. One of our team can answer your questions immediately and often within a few hours can have your products ready to be collected, or if required, shipped express with UPS Couriers throughout the USA. We've invested in state-of-the-art large format printing presses that allow us to deliver faster and faster results whilst keeping the same high quality finish you've come to expect. Our team is always available to answer any printing questions you have.
Trusted by the world's most recognized brands
We're the printing choice of over 1500 companies & individuals. With +20 years experience in large format printing, OOH campaign printing and service, we're the printing team you've been looking for.
Fast Turnarounds
We offer the widest range of same day printing products in NYC.
Free Shipping
Piece of mind with free UPS delivery throughout USA.
Expert Support
Our team has over 20 years experience in large format printing, campaigns & delivery.
Conveniently located
Pickup directly from our convenient location in Brooklyn, NYC.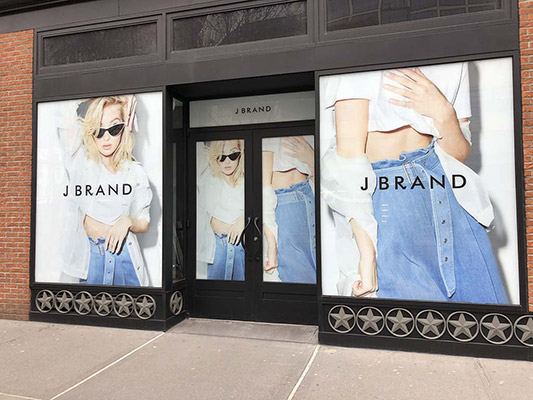 How is same day printing possible?
Investing in cutting-edge printing machines and equipment allows for same day printing and faster turnarounds than ever before and this includes almost all of our large format printing products range. The latest digital and offset printing presses have significantly decreased print setup time and needs, as well as waste and cleaning requirements, allowing us to load new projects quicker than ever before. These machines have also improved color matching and overall print quality, resulting in higher overall quality despite the quicker turnaround times. We never outsource our work and print everything in-house in New York. Because of our meticulous attention to detail and investment in new technology, we have been able to quickly expand to offer same day printing NYC on virtually all of our printing products, including same day large format printing!
Same Day Printing Near Me
Looking for same day printing near me? We have 2 convenient pickup locations in Brooklyn, New York and also provide free Nationwide shipping on all orders. Digital printing is a contemporary professional technique of printing straight from digital pictures on a range of surfaces. It's a quick printing method with a simple print setup and a built-in multicolor registration system. Digital printing is also the ideal choice if you just require color printing for a short run. We provide fast printing services in NYC utilizing our digital printing machines at the most competitive rates.